All Sport Highlights: Elevate Your Athletic Journey
A professionally edited highlight video is one of the most important recruiting tools that a student athlete has to include in their recruiting profile. We film sporting events and produce highlight reel for student athletes looking to play at the next level. Let us help you take the next step in getting discovered and landing you a spot on a team. It's also a great way to start your online recruiting profile while sharing your playing experience with family and friends or simply to reflect on memories.
Highlight Packages
Starting $195
A professionally edited highlight video is essential for athletes aiming to advance their careers, boost their online presence, or share with loved ones.
I would like to purchase a highlight video
Summary of the key services and offerings
Our services aimed at supporting student athletes in their recruitment efforts and enhancing their athletic journeys by providing high-quality video content. This can be a valuable asset for athletes looking to gain exposure and showcase their skills to potential collegiate or professional teams.
Highlights Reel
GameDay Filming
Scouting Gameday Filming
Online Athlete Profile
Video Editing
Our mission is to film every game with dedication
Your game footage of the Walton-Roswell game WAS the reason for our win. It allowed me to implement a special defense which stopped their O. They averaged 40 and we held them to 8. Thank you so much Billy!!!!
CFL - Harrison Hoyas Green Football Team
Gain Exposure. Create a Highlight Video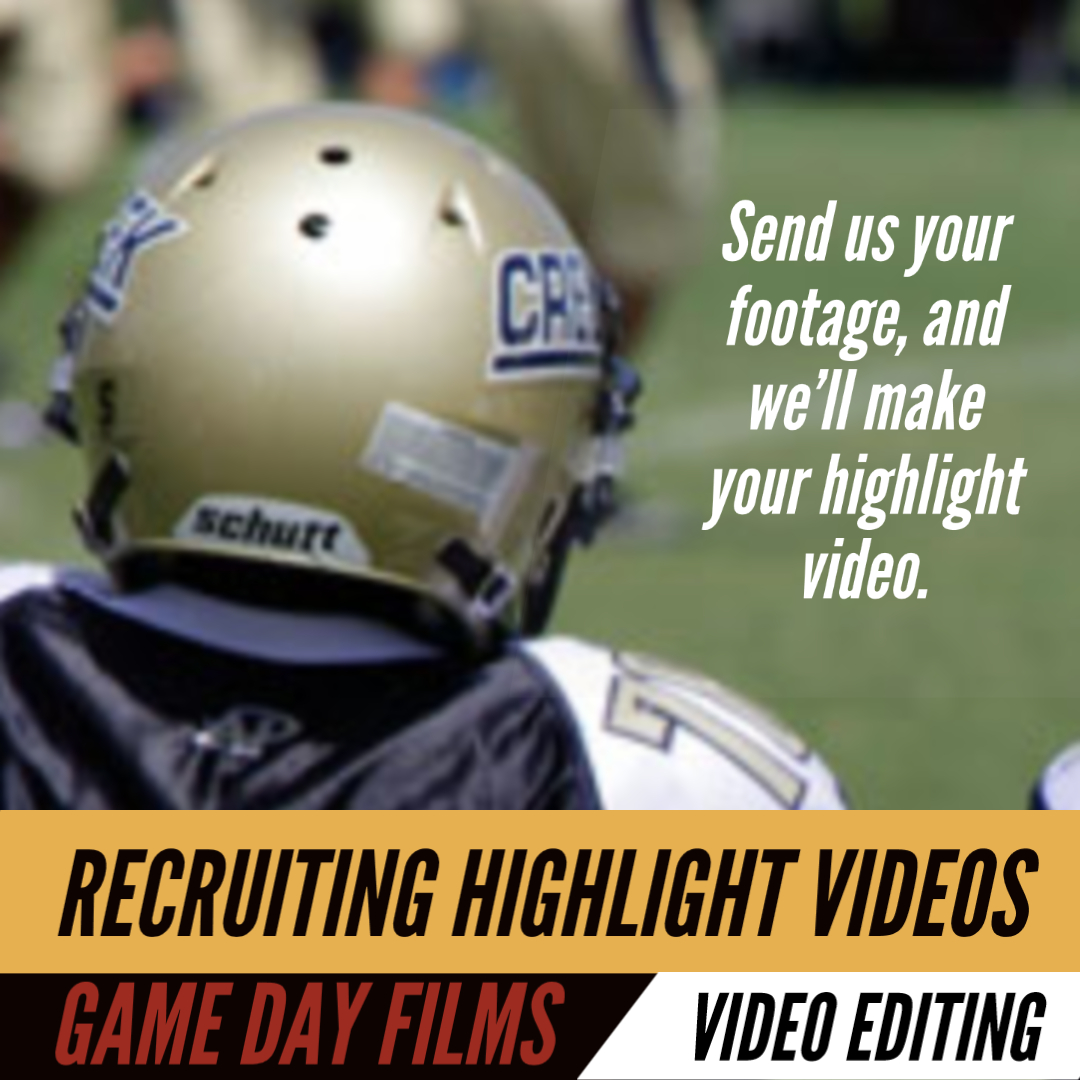 Do you find yourself with a collection of video footage but no spare time to piece it together? Look no further, because we're here to lend a helping hand.
Craft a captivating highlight video
Capturing Your Moments: Filming Services
We're here to assist you in capturing that perfect moment.
Game day Filming
Live Game Streaming
Game Scouting Filming
Game Tournaments Filming
Coach Clinics Filming
Workout Session Filming
Get in Touch