Recruiting Highlight Reel: Richard I. Llanes - Soccer
Richard I. Llanes - Recruiting Highlight Reel
This is a player profile and contact information for Richard I. Llanes, also known as Richie, focusing on his soccer highlights reel for recruiting purposes. Richard I. Llanes is a Class of 2023 student at Rush Select Academy and plays as a Right Back/Left Back. His jersey number is #3, and he stands at 6'1" with a weight of 160 lbs. The provided contact details include his email address (richiellanes05@gmail.com), phone number (305-319-9034), and the contact information for his coach, Thomas Durkin, including the coach's phone number and two email addresses. This information is likely intended for recruitment and scouting purposes in the soccer community.
Player Profile and Contact
Name: Richard I. Llanes (Richie)
High School: Rush Select Academy
Class: Class of 2023
Position: Right Back / Left Back
Jersey Numbers: #3
Height: 6'1"
Weight: 160 lbs
Email: richiellanes05@gmail.com
Phone: (305) 319-9034
Contact Information:
Coach:Thomas Durkin
Coach's Phone: (781) 708-3271
Coach's Email 1: tdurkin@rushselectacademy.com
Coach's Email 2: thomasndurkin@gmail.com
Richard I. Llanes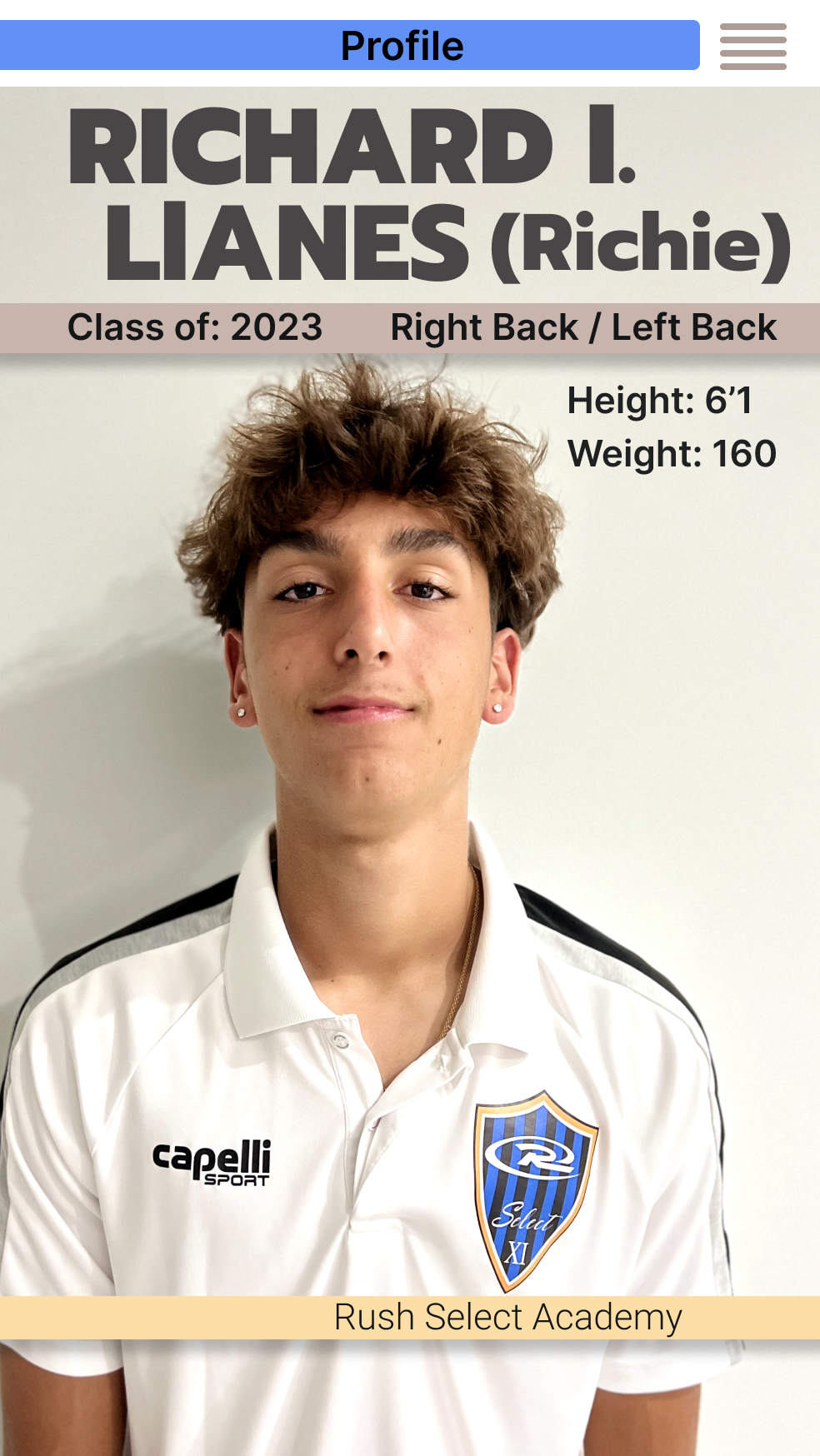 Gain Exposure. Get Discover.